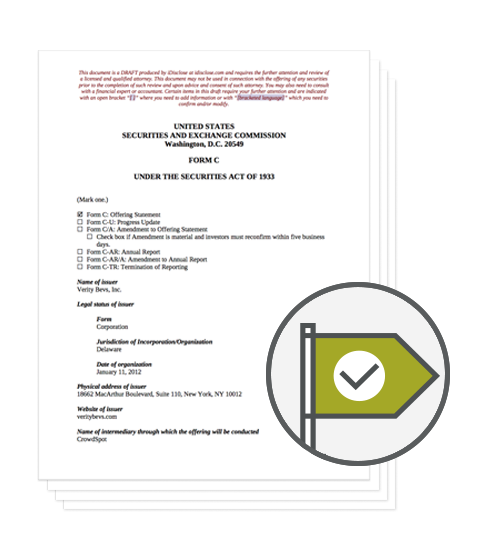 Simply upload the PDF document that you would like to file with the SEC as part of your Form C submission and iDisclose will format it so that it is acceptable to the SEC's EDGAR filing system.
A link to your "cleaned" document will be emailed to you. iDisclose does not modify the content of your document, and does not review or keep a record of your documents. If you do not access the link that is emailed to you, it will expire in three days and you will need to resubmit your document.
The SEC Scrubber is in BETA - please provide feedback here.